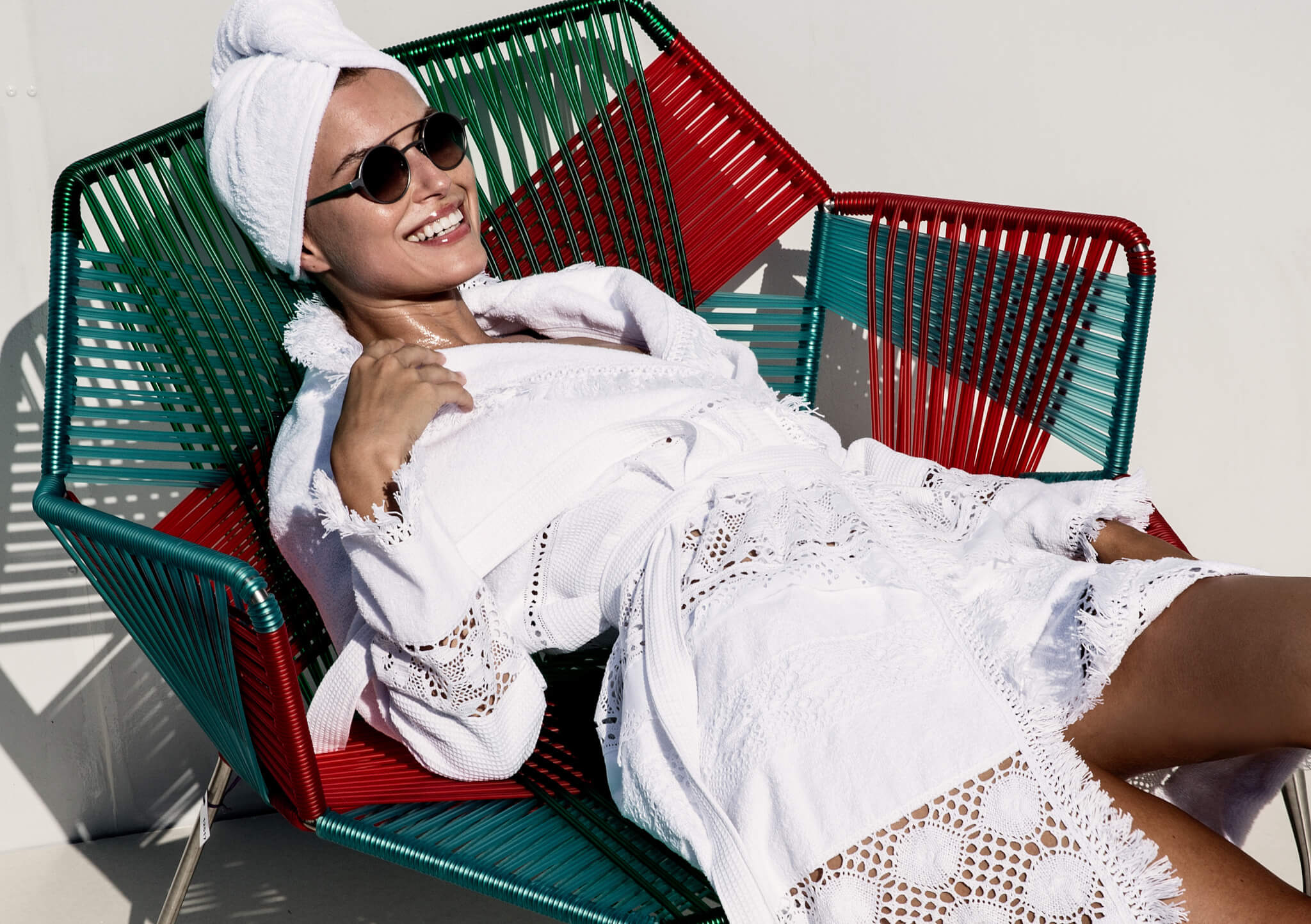 Luna di giorno
The Luxury Of The Made In Italy Terry

Clothing Made in Italy
The style, accuracy, and elegance typical of the Italian tradition

Unique terry cloth creations
Bathrobes and accessories that combine luxury, comfort and design

Exclusive Bathrobes and Accessories
Creations in terry and honeycomb of the highest quality
OUR COLLECTIONS
TERRY BATHROBES, WOMEN'S BEACHWEAR, ACCESSORIES AND HOMEWEAR
Luxury terrycloth, honeycomb, and microfiber bath linens are designed to make you always feel at your best. Discover the design collections Luna di Giorno, perfect for relaxing at home, a day of wellness at the beach, or the spa. In the Luna di Giorno collections, you can find bathrobes, terry cloth, or microfiber sets with elegant accessories and for maximum comfort and an always refined style. Quality, perfect fit, and sophisticated design, with sleek tailoring details, make each Luna di Giorno accessory and garment an inseparable companion of the woman who loves to live every moment of well-being to the fullest.
WE ARE LOOKING FOR NEW AGENTS AND DISTRIBUTORS. FIND OUT MORE
THE LUXURY OF ELEGANCE AND CRAFTSMANSHIP IN LUNA DI GIORNO BATHROOM LINEN AND LUXURY HOMEWEAR
Bathrobes, towels, beach towels, and valuable accessories to offer you complete comfort are wrapped in a refined elegance that transcends temporary trends. For more than 30 years, Luna di Giorno stylists have been creating sets and coordinates in terry cloth, honeycomb, or microfiber of great charm, relying on the best craft techniques. Clothing and linen gently take care of your skin, making you feel beautiful.
LUNA DI GIORNO NEWS IN PREVIEW
Please leave your email address to preview all the news about our clothing, bath linens, and luxury terrycloth accessories signed by Luna di Giorno.